Total Hip Replacement surgeon in Indore, India
If your hip has been damaged by arthritis, a fracture, or other conditions, common activities such as walking or getting in and out of a chair may be painful and difficult.
Total hip replacement (or hip arthroplasty) is a technique that has become widespread in recent years in response to the need for improving hip joints that have been damaged by injury or arthritis. Joint replacement surgery may offer the best treatment option for long-term improvement for the hip joint when other treatments have proven inadequate. In most cases, having a total hip replacement reduces joint pain and means a return to pain-free movement.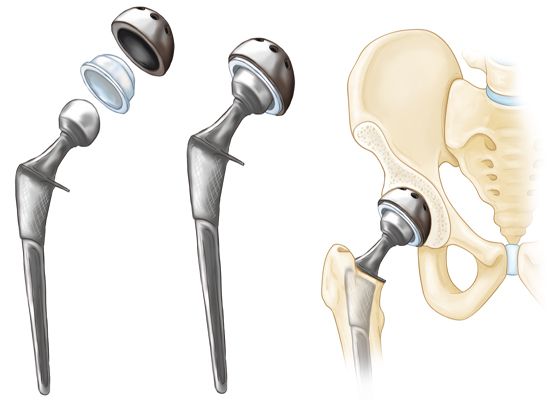 In Total Hip Replacement procedure; removes a painful hip joint with arthritis and replaces it with an artificial joint often made from metal and plastic components. It can be performed traditionally or by using what is considered a minimally-invasive technique. The main difference between the two procedures is the size of the incision. It usually is done when all other treatment options have failed to provide adequate pain relief. The procedure should relieve a painful hip joint, making walking easier.